RE in our school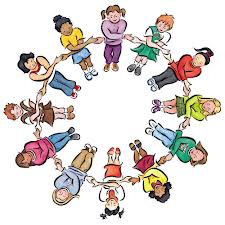 The teaching of Religious Education (RE) is an important part of our curriculum. We believe that RE should get children thinking about the big questions in life and help them to begin to form and express their own beliefs, as well as understand and appreciate other's beliefs. We support children to understand and respect different opinions and beliefs and to appreciate diversity. We encourage children to develop: respect, appreciation and wonder, self-awareness and open-mindedness. 
We use the Emmanuel Project, provided by the Diocese, to provide a framework for the lessons. As a Church school, two thirds of our RE lessons are focused on Christianity.
Each term, we supplement our RE learning with RE mornings or a whole RE day. Previously, we have had RE days around the themes of: Harvest, Christmas, Easter and Eucharist. We have also learnt about our link diocese in Kagera, Tanzania.